Will I Be Comfortable During My Root Canal Treatment?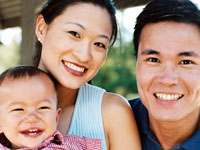 The answer should be an emphatic "YES!" Fortunately, dentistry has developed new techniques for delivering local anesthetics painlessly. These techniques also assure that the anesthetics act more rapidly and produce a more "profound" level of anesthesia. Additionally, modern dental procedures utilize better technologies that are generally much less traumatic and invasive than those of the past. The result of these advancements is that patients should have minimal or no discomfort during the tooth numbing and/or treatment procedures. Root canal treatment should not cause pain, but rather relieve it when present and keep it from reoccurring. Unfortunately, dental pain may also have a psychological component, possibly stemming from a negative past experience, a story in the media, or even the fear of the unknown. Sometimes these situations can prove challenging for the patient and the dentist to control. Examples include:
Some patients associate tooth pain with past root canal treatment when, in fact, the pain they remember was experienced prior to their emergency visit. Oftentimes, this pain develops over a period of several hours to a few days and is allowed to build and worsen before seeking treatment. Once the patient seeks emergency care, endodontic treatment should not be uncomfortable and should provide quick and certain relief from any painful symptoms stemming from root canal disease.
Patients may become very anxious when being examined or treated dentally because the mouth is such an important part of the body and psyche. Some patients may feel anxious and vulnerable because of their positioning in the dental chair with members of the dental team working above them in such close and intimate proximity.
These and other distresses are real to the patient. Much of the time, however, the distress can be reduced or eliminated if the patient discusses it with the dentist and gets understanding and reassurance. The doctor and the patient must work together in these situations to make certain that the patient feels as comfortable, trusting, and informed as possible in the dental environment. Most individuals can do this satisfactorily. If patients continue to feel significant distress, even after having these discussions with the dentists, they should be aware that there are supplementary modalities for which they might be candidates. These modalities include:
Oral sedation involves ingesting a sedative pill or liquid before the appointment. This can help anxious patients a great deal and make the treatment experience much less psychologically stressful.
Nitrous oxide analgesia, known as "laughing gas," can be inhaled along with oxygen to make patients feel less anxious and more comfortable.
Intravenous sedation can be administered in a dental facility by a specially trained and certified dental team or by a specially trained dental anesthesiologist. With intravenous sedation, patients are not asleep and they can still respond, but they will not feel or remember anything. This technique works very well in creating a pleasant experience for many anxious patients and is a good anesthetic modality for more lengthy dental procedures.
Hospital dentistry is conducted in an environment where a variety of anesthetic modalities are available and can be used under the safest medical conditions. General anesthetic and intravenous sedation can both be utilized in the hospital setting.
These sedative techniques and medicines may also be helpful if particularly lengthy treatment procedures are necessary in specific situations.
With all of the advancements in pharmaceuticals and in their delivery, there should be no need for any patient to delay root canal treatment because of fear that the treatment will be painful.
By Clifford J. Ruddle, DDS, in collaboration with Philip M. Smith, DDS
Learn About Invisible Fillings for Your Teeth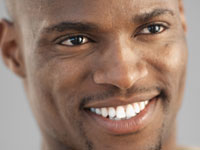 Technology now offers attractive options for cavity restorations in dental care. Called composites, these new tooth-colored fillings are excellent choices for front teeth and other repairs that might be visible. Composites duplicate the natural appearance of a tooth in restoring decayed teeth or repairing a defect.
What Material Is Used in the Composite?
Composites are made from a mixture of microscopic plastic and ceramic resin particles. Another type of tooth-colored filling is called a resin ionomer, which releases fluoride useful for preventing tooth decay.
Besides Their Cosmetic Value, What Other Benefits Do Composites Provide?
The bonding process used in restoration provides strength to the tooth, making it more structurally sound. It also seals the tooth, decreasing the chance of sensitivity to hot and cold. Some composites made with materials releasing fluoride are ideal for treating root decay, a condition when gums recede, exposing tooth roots to more cavity-causing plaque. These fluoride-releasing materials also are useful for filling decayed baby teeth.
What Is the Process for Treatment?
Following removal of the decayed area, a mild acid solution is used to prepare the tooth's surface for bonding. A bonding agent is then brushed over the surface. Next, several layers of the composite are applied. For a natural appearance, the dentist matches the color of the composite to the tooth.
Then, it is chemically hardened or cured with a special light and finally polished for a natural-looking finishing touch.
How Durable Are Composite Fillings?
In a five-year clinical study, some of the resin materials demonstrated 100% effectiveness for adhesion and retention. Like other types of fillings, they may require periodic replacement. While the material is very durable, they may not perform quite as long as silver fillings or amalgams for their resistance to the rigors of grinding and chewing.
Scheduling regular dental exams is an important part of good oral hygiene. Your dentist will check your invisible fillings each time to ensure their performance.
By Brian J. Gray, DDS, MAGD, FICO