Root Caries: A Significant Dental Problem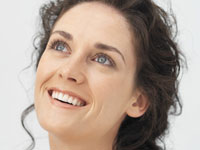 People are living longer and keeping their natural teeth more than ever before. The advances in tooth retention, the desire to look one's best, and higher expectations about oral health have raised dental awareness among older adults.
With the significant increase in the older portion of society, with even greater increases expected, more older adults will have more teeth that are susceptible to root caries. Root caries may emerge as one of the most significant dental problems among older adults during the next decade. A recent study conducted by the National Institute for Dental and Craniofacial Research (NIDCR) showed that over half of older adults have decayed or filled root surfaces. The frequency of root caries is strongly age-dependent and will continue to be a major dental problem among the elderly.
Root caries lesions can be caused by new or primary root caries, caries around existing dental fillings or recurrent caries, and abrasion or erosion of the root surfaces. Root caries progress quickly due to the relatively soft nature of the root surface, as well as the risk factors associated with the incidence of root caries.
Risk factors associated with the high prevalence of root caries among older adults include decrease salivary flow or xerostomia, exposure of root surfaces due to periodontal (gum) disease, chronic medical conditions, radiation treatment for head and neck cancer, physical limitations, and diminished manual dexterity due to stroke, arthritis, or Parkinson's disease, cognitive deficits due to mental illness, depression, Alzheimer's disease or dementia, Sjögren's syndrome (an autoimmune disease), diabetes, poor oral hygiene, multiple medication use, and changes in dietary habits. One or more of these risk factors or life changes, which are more common among older adults, can increase root caries in an individual who has not had dental caries for many years.
Root caries can be a challenge for the dentist to treat depending on the size and the type of root caries lesion, the extent and rate of caries activity for that person, the physical and mental condition of the individual, and where the root caries are located in the mouth. Many root lesions have limited accessibility and visibility, are often more complicated by pre-existing extensive dental work, and are difficult to isolate from oral fluids during the restoration process. Also, many people who have widespread root lesions have limited tolerance for dental treatment because of medical conditions, illness, and mental health problems.
By Denise J. Fedele, DMD, MS
Your Dental Visit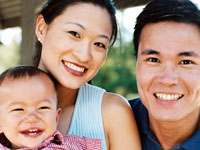 When you first visit a new dentist, part of your initial exam is an assessment of your "bite" - the way teeth meet as the jaws close. Later, after a filling or placement of a dental crown, your bite will be tested again to be sure the tooth restoration fits well with other teeth. Nearly all dental patients have "been there." And there's good reason for this attention to bite.
Chewing, tooth wear and joint function all depend on the balanced opposition of teeth in each jaw. Any disruption of a good bite, either by broken, loose, or lost teeth, is trouble in need of repair. In the worst-case scenario - the jaws themselves present skeletal problems - orthodontic treatment is considered. However, most malocclusions (bad bites) are treatable right in your dentist's office.
Your dentist will first locate ill-fitting teeth by routine bite analysis. You will bite down on a sheet of special paper that marks teeth with uneven wear. If this doesn't tell your dentist enough, he or she may take impressions, from which study models are built. This gives your dentist a very visual demonstration of what's wrong.
High points in enamel that interfere with normal contact may be filed away. Eroded fillings call for replacements. Lost teeth need a bridge or dental implants to prevent opposing teeth from overgrowth. There are any number of solutions to a bad bite, all important to your dental health.
Anytime you notice a change in your chewing habits, or feel more pressure than usual on a solitary tooth, bring it to your dentist's attention. You'll notice the abnormality, maybe before your dentist detects it. Since you'll be working together, tell your dentist your suspicions and, if it's broken, it can be fixed.