Women's Dental Care FAQs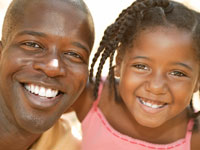 Q. Why is it important that women be concerned with their oral health?
A. For many women, oral health changes throughout the different stages of their life, due to surges in sex hormone levels. The dentist may request to see the patient more frequently during hormonal surges.
Q. Gum disease tends to run in my family. What's the best way to prevent and treat it?
A. To prevent periodontal disease, dentists recommend the basics to all their patients: Brush at least twice a day, and floss once a day to remove plaque. Most people should see a dentist twice a year. Because of family history, some women may need to brush and see their dentist more often. There are also new medications that help fight gum disease. Recently, the Food and Drug Administration approved an oral drug, Periostat, which may improve tooth attachment and stop tissue destruction. Two other new products, Atridox (an antibiotic) and PerioChip (an antibacterial), are applied to the gums by your dentist. These medications are to be used in conjunction with traditional gum disease treatments, such as scaling and root planing.
Q. What problems occur for girls during puberty?
A. The surge in hormones that occurs during puberty may cause swollen gums, especially during menstruation. Herpes-type lesions and ulcers also can develop. They also may experience sensitive gums that react more to irritants.
Q. What gum problems may occur during menstruation?
A. Women may experience red, swollen, tender gums (gingivitis) a few days prior to their menstrual period because of increased levels of progesterone in their bodies. These changes occur because of an exaggerated gingival (gum) response to bacterial plaque and generally resolve toward the end of the menstrual period or shortly thereafter. To combat these symptoms, a dentist may recommend more frequent cleanings, fastidious home care, and possibly an anti-microbial mouth rinse or special toothpaste.
Q. Can women develop cold sores related to the menstruation cycle?
A. Yes, a few days before menstruation begins, some women may experience an activation of cold sores (herpes labialis). These sores occur on the lips and usually heal by themselves within 10 to 14 days. A dentist and/or physician may prescribe a topical medication for treatment.
How To Know If You Have A TMJ Problem With Your Bite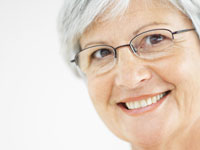 Problems with the way your teeth fit together occur in many different ways. Some bite problems cause discomfort or even pain, and that pain can masquerade as problems that you would not readily associate with your teeth. Some bite problems can cause major damage to your teeth without producing any obvious discomfort.
There are some pretty simple ways that anyone can detect TMJ when a problem with the bite is causing or at least contributing to pain or discomfort.
The clench test: With your mouth empty so there is nothing between your teeth to bite on, close your teeth together and squeeze hard. If clenching your teeth together causes any sign of discomfort in any tooth, you have a disharmony in your bite.
Teeth that are sensitive to cold often get that way from the extra pounding they take if any part of that tooth strikes before the rest of the teeth contact during closure. Use the clench test to see if the extra sensitivity is related to an uneven bite. Squeeze hard. If you can make any tooth hurt by empty mouth clenching, the bite is probably the main reason for the sensitivity. This is a good way to find out if a new filling or crown is "high." If it hurts when you clench, it is probably not in perfect harmony with a correct bite. You should be able to bite hard and grind your teeth together in all directions without feeling discomfort in any tooth if your bite is perfect. The exception to this is if you have advanced periodontal disease, you may have several teeth that can't accept firm biting, but even then, you should not normally feel pain in a single tooth when biting.
If biting hard causes pain or discomfort in the jaw joint, (you may feel it just in front of your ear), you can suspect a possible relationship between your bite and a temporomandibular joint (TMJ) problem. It may be associated with a structural disorder in your TMJ, but more often the pain is coming from certain muscles that move your jaw joints to accommodate a bite that is not in harmony with your TMJs. Your dentist should be able to diagnose the exact source of the pain.
Look for severe wear on your teeth, as this is another sign that your bite is not in harmony. If you have worn all the enamel off the biting edges of your teeth, you will see a darker colored surface. This is dentin and it will wear down seven times faster than the much harder enamel that you've already worn through. So ask your dentist to evaluate what is causing so much wear. This wear can be especially damaging when it is on your front teeth, so if you notice your lower front teeth have worn down to dentin, have your bite checked. Better yet, don't wait till all the enamel is gone. Schedule a visit to your dentist office. Correcting your bite may stop or at least slow down the wear process.
By Peter E. Dawson, DDS