How To Know If You Have A TMJ Problem With Your Bite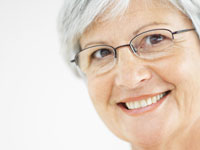 Problems with the way your teeth fit together occur in many different ways. Some bite problems cause discomfort or even pain, and that pain can masquerade as problems that you would not readily associate with your teeth. Some bite problems can cause major damage to your teeth without producing any obvious discomfort.
There are some pretty simple ways that anyone can detect TMJ when a problem with the bite is causing or at least contributing to pain or discomfort.
The clench test: With your mouth empty so there is nothing between your teeth to bite on, close your teeth together and squeeze hard. If clenching your teeth together causes any sign of discomfort in any tooth, you have a disharmony in your bite.
Teeth that are sensitive to cold often get that way from the extra pounding they take if any part of that tooth strikes before the rest of the teeth contact during closure. Use the clench test to see if the extra sensitivity is related to an uneven bite. Squeeze hard. If you can make any tooth hurt by empty mouth clenching, the bite is probably the main reason for the sensitivity. This is a good way to find out if a new filling or crown is "high." If it hurts when you clench, it is probably not in perfect harmony with a correct bite. You should be able to bite hard and grind your teeth together in all directions without feeling discomfort in any tooth if your bite is perfect. The exception to this is if you have advanced periodontal disease, you may have several teeth that can't accept firm biting, but even then, you should not normally feel pain in a single tooth when biting.
If biting hard causes pain or discomfort in the jaw joint, (you may feel it just in front of your ear), you can suspect a possible relationship between your bite and a temporomandibular joint (TMJ) problem. It may be associated with a structural disorder in your TMJ, but more often the pain is coming from certain muscles that move your jaw joints to accommodate a bite that is not in harmony with your TMJs. Your dentist should be able to diagnose the exact source of the pain.
Look for severe wear on your teeth, as this is another sign that your bite is not in harmony. If you have worn all the enamel off the biting edges of your teeth, you will see a darker colored surface. This is dentin and it will wear down seven times faster than the much harder enamel that you've already worn through. So ask your dentist to evaluate what is causing so much wear. This wear can be especially damaging when it is on your front teeth, so if you notice your lower front teeth have worn down to dentin, have your bite checked. Better yet, don't wait till all the enamel is gone. Schedule a visit to your dentist office. Correcting your bite may stop or at least slow down the wear process.
By Peter E. Dawson, DDS
Find A Dentist To Help You Answer Why I Have A Toothache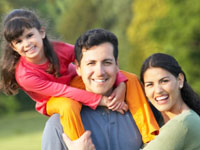 There are many causes of toothache and pain in the area of the mouth. When experiencing pain and/or swelling, it is important to see your dentist to have the area evaluated. The pain and/or swelling is most often related to a disease process that originates within a particular tooth.
The pulpal tissue within the tooth can be irritated by bacteria, external traumatic events, repetitive or extensive dental care procedures, or even periodontal disease causing a toothache. When this irritation occurs, the pulpal tissue reacts by becoming inflamed.
Since the pulpal tissues and the tissues supporting the tooth have a rich supply of nerve fibers, the inflammatory process can cause pain as these nerve pathways are stimulated. Additionally, the pulp tissue is encased inside tooth structure and it cannot swell and expand in reaction to injury like tissues in other areas of the body.
When the injured pulp tissue attempts to swell within the confined root canal space, the pressure buildup can cause a significant toothache.
Pain originating from the dental pulp can be either "spontaneous" or "elicited." Spontaneous pain occurs without an identifiable stimulus, whereas elicited pain occurs only in specific situations. Elicited pain requires a specific stimulus such as drinking cold or hot fluids or biting on the tooth.
As is typical anywhere in the body, the initial stages of a disease process do not always cause symptoms. Millions of teeth have irreversible pulpal disease yet the patients have no clinical symptoms.
Most of these situations will become evident when the dentist obtains a thorough history, does a clinical examination, performs specific tooth tests, and takes a series of well-angulated radiographs. It is important to note that pulpal disease can refer pain to other areas within the head and neck.
If the results of the endodontic examination indicate that root canal disease is not the source of the patient's toothache, then the dentist must consider other possibilities. When attempting to identify the source or cause of facial pain and/or swelling, the dentist must consider that the symptoms could actually originate in a tooth (endodontic disease), the gum tissues (periodontal disease), the muscles (myofacial pain), the joints (TMJ), the sinuses (sinusitis), or even the surrounding vascular (blood vessels) or nerve tissues.
Facial pain requires an accurate diagnosis so that the proper treatment can be recommended. At times, various medical and dental specialists may need to be consulted before an accurate diagnosis can be determined.
By Clifford J. Ruddle, DDS, in collaboration with Philip M. Smith, DDS