How Pregnancy Affects Your Dental Care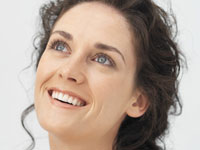 Thinking about your baby and prenatal care is normal during pregnancy; however, thinking about your oral health and dental care may not be forefront on your mind, but dentistry is still very important. Women need to pay special attention to their teeth and gums especially during pregnancy to avoid the increased risk of dental problems.
Your Changing Body and Changing Dental Care Needs During Pregnancy.
Pregnancy brings a change in oral health and hormones, especially increased levels of estrogen and progesterone, which are linked to plaque buildup on teeth. Plaque that is not removed can cause gingivitis and swollen gums that are tender and prone to bleed. Most pregnant women experience gingivitis to some degree, but it doesn't usually surface until the second trimester.
If you had gingivitis before becoming pregnant, your condition will likely be aggravated; untreated gingivitis can lead to a more serious problem -- periodontal disease. Swollen gums that become irritated can also lead to pregnancy tumors, benign growths that will usually shrink and disappear without treatment. However, if the tumor causes discomfort or interferes with chewing or brushing, the dentist may suggest removing it.
Special Preventive Dental Care Tips for Pregnant Women
Brush at least twice a day with fluoride toothpaste and after each meal, if possible.
If brushing your teeth causes morning sickness, rinse with anti-plaque and fluoride mouthwashes or water.
Pay close attention to your gum line and keep it clean.
Floss daily.
Focus on nutrition, including plenty of vitamins C and B12.
Visit your dentist for a check-up and cleaning in both your first and second trimesters to control plaque and maintain good oral health.
Handling Dental Care Emergencies During Pregnancy
If you experience dental emergencies causing pain, you can be treated at any time; however, consult your doctor if anesthesia is required or a medication is prescribed to you. Avoid X-rays during pregnancy, unless they are critical to emergency treatment.
It is recommended to schedule elective procedures after your baby's birth. While you're expecting, have great expectations for maintaining good oral health. By doing so, you'll keep your beautiful smile and share it with your baby!
By Brian J. Gray, DDS, MAGD, FICO
Why Dentists Say No To Smokeless Tobacco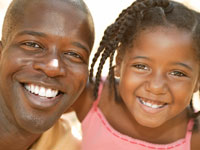 "Dip" ... "Chew" ... "Pinch" ... "Snuff" ... "Dirt" ... "Plug" ... all are different names for smokeless tobacco, a finely ground version of processed tobacco. No matter the name, smokeless tobacco is harmful and puts your health at risk. Chew on these facts (Don't believe it? Talk to dentists):
About 30,000 new cases of oral cancer will be diagnosed in 1999.*
More than 8,000 oral cancer patients will die this year.
Tobacco products cause about 75% of oral cancers affecting the mouth, tongue, lips, throat, and parts of the nose and larynx.
Nearly 30 cancer-causing substances have been found in smokeless tobacco.
One can of smokeless tobacco a day delivers as much nicotine as 60 cigarettes!
You have a 50% greater risk of developing oral cancer with long-term use of smokeless tobacco.
Cancer Facts and Figures, American Cancer Society, 1999
Smokeless tobacco has been glorified over time by images of "macho" men performing feats of fame and prowess, whether as athletes, rodeo cowboys, or country music stars. In reality, many want to kick the habit, but nicotine is addictive. It's hard for them to quit.
In a survey of major league baseball players, more than a third reported they had mouth sores, white patches, or gum problems. Nearly 60% said they wanted to quit. The nicotine actually decreases performance, causing dizziness and slowed reaction time.
Smokeless tobacco causes problems for your oral health:
White, leathery patches in your mouth or lips
Painful sores that may be pre-cancerous or cancerous
Yellow teeth and permanent tobacco-stained teeth
Exposed tooth roots from receding gums, likely to become decayed, sensitive, and painful
Cavities from the sugar added to the tobacco
Bad breath
Greater risk for developing oral cancer
Additionally, smokeless tobacco can affect your general health causing:
Increased blood pressure and heart rate
A greater risk of heart attack
Withdrawal symptoms ranging from headaches, moodiness, and problems concentrating when you try to quit
Cancer that can be fatal
If you use smokeless tobacco, chew all these facts over. Choose to quit. Your health is serious business. Talk to dentists about getting help to quit. Make the right choice -- it's for your body, your health, and maybe even your life.
By Thomas Warner, DDS