Sterilization of Dental Equipment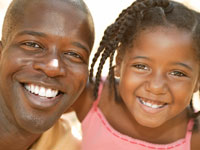 The times are trying enough without having to worry about a visit to the dentist. There is much talk about the transmission of disease in any given medical environment. Well, we're here to say dentistry in our practice still is a safe and healthful experience. And it's not just a matter of trust.
It took the AIDS epidemic to bring it to the public eye. But we've been guarding against it at our dental office since the day we opened our doors.
I'm talking about communicable disease. AIDS is the one you hear most about, but there are others. A quiet new killer (HCV, hepatitis C virus) currently infects about four million Americans who will never be able to rid themselves of it. Here at the office we're also aware that hepatitis B, tuberculosis, influenza-even the common cold-are communicable. The good news is that the same strict standards of asepsis (cleanliness) we use against one disease also defend us against all the others.
You may not be aware of all we do to ensure your protection from cross-communicated viruses during your dental care. In fact, it's a large part of our day, and we're committed to the task.
We use disposable items wherever we can. Every surface in the operatory is secured against airborne bacteria with physical barriers. Our sterilization procedures are complex, monitored by an outside agency, and, not incidentally, much more than OSHA, the American Dental Association, the Centers for Disease Control, and local agencies require.
Metal instruments are cleansed in an ultrasonic bath before autoclaving in chemical pressurized heat. Hand pieces, for instance (you know them as drills), take an hour's preparation-heat-treated then cooled-for each patient. We disinfect everything in sight.
All this costs, but it's worth it.
We wouldn't be here if we didn't care about you, your health, and your good looks. We want you to feel comfortable, all the time. Please ask about our sterilization program and we'll be more than happy to show you what we're doing.
You know we care about open communication in our dental office. This letter is another way we hope to show it.
Dental Care And A New Diagnostic Tool For Mouth Cancer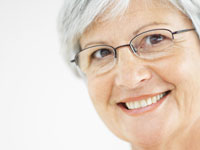 According to the American Cancer Society, about 30,000 new cases of mouth cancer are diagnosed annually in the U.S. About half of those who have oral cancer die within five years. Early detection can make a dramatic difference in treating the cancer at curable stages and reducing oral cancer deaths.
Early detection capabilities recently have been enhanced by a new computer-assisted mouth cancer screening tool. A nationwide study of 945 patients ranging in ages from 18 to 83 was conducted by dentists at 35 U.S. academic dental care sites.
Brush biopsy specimens were obtained from oral lesions as part of the extensive research, testing the accuracy of computer-assisted diagnostic equipment. The brush biopsy caused little or no bleeding and no anesthetic was required. The computer-assisted image analysis was used to identify suspicious cells in the samples.
The computer analysis properly identified every case of pre-cancerous and cancerous lesions as confirmed by lab tests from their traditional tissue evaluations. Additionally, it also correctly identified some lesions that were benign in appearance, but were actually found to be pre-cancerous or cancerous. Had it not been for this new diagnostic equipment, these lesions would have escaped detection and the patient would not have received any additional oral cancer testing.
"Early evaluation of oral pre-cancerous lesions can have a dramatic impact on oral cancer mortality rates," says Dr. James J. Sciubba, DMD, PhD, professor of Oral and Maxillofacial Pathology at State University of New York at Stony Brook, who also serves as a spokesperson for the study. Early-stage mouth cancers are not easily detectable by visual inspection and may be overlooked.
The oral cancer scanner provides dentists a new evaluation tool that can lead to a significant reduction in cancer deaths. An estimated 8,100 people will die from mouth cancer this year. This new dentistry tool has shown remarkable merit as a reliable dental health device. By providing an accurate diagnosis, it has become a crucial weapon in the fight against oral cancer.
By Brian J. Gray, DDS, MAGD, FICO